This site uses cookies. By continuing to use this site, you are agreeing to our use of cookies.

Learn More.
Unofficial Steven Seagal


Action legend Steven Seagal headlines this explosive thriller that pits U.S. forces against an Eastern European drug cartel. When crime boss Salazar turns informant, U.S. Marshal Jensen (Luke Goss, Blade II) and his team must guard their luxury-hotel safe house. But as cartel underboss Sinclaire (UFC fighter Georges St. Pierre) and his hit squads descend to murder Salazar, the situation explodes, enraging Agent Harrison (Seagal), who will stop at nothing to root out the mole that compromised the operation.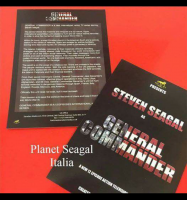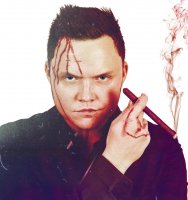 Hi everyone,

I did an exclusive interview with the director of The Perfect Weapon, Matthias Titus Paar. Read the result below!!! Thank you Mr. Paar for willing to do this interview for us!!

1. Can you tell something about yourself? How did you become involved in the movie business?
Hey guys, I´m from Sweden, at a young age I started watching the cool 80´s movies with Arnold, Van Dame and Seagal and had a dream of one day doing that myself. At the age of 15 I made my first feature in 1999. Since then I have done about 7 features, 40 short film, probably 500 commercials and tons of music videos. I live and breath film.

2. First you made some movies in Sweden. How did you get involved in the making of The Perfect Weapon?
The short story was that I was involved with the guys Producing The Perfect Weapon a few year before and pushing my own projects. Then I made my Fantasy LEGEND OF DARK RIDER. That was enough for them to bring me to Hollywood and then asked if I wanted...
ATTRITION (filming in July 2017)
When a Thai girl with mythical powers goes missing, Axe and his old team unite in attempts to bring her back.

Cast: Steven Seagal, Tiger Chen, Louis Fan, Kang Yu
Director: Matthieu Weschler
Producer: Bey Logan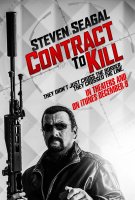 Feature - Action
Release: December 9 2016 ( VOD and Limited Theatre Release)
Actors: Steven Seagal; Russell Wong; Jemma Dallender
Director: Keoni Waxman
Synopsis:
Special Agent John Harmon is called back into action when the CIA stumbles upon evidence that a dangerous group of extremists is planning to join forces with a drug cartel. He assembles a high tech team of operatives and devises a daring operation to turn the two groups against each other in an explosive confrontation.
Guys,
I had a chat with Keoni Waxman and he confirmed this:
I'm about to start our next Seagal film in about a week. It's set in Mexico and Istanbul and at the moment it's called 'Contract to Kill'. Getting excited about it - Steven's co-star is Russell Wong and we are working with Ron Balicki again so look for some cool knife fights. We've also made a few changes in our approach to the films so I...