This site uses cookies. By continuing to use this site, you are agreeing to our use of cookies.

Learn More.
Unofficial Steven Seagal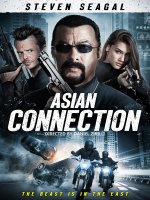 THE ASIAN CONNECTION
Director:
Daniel Zirilli
Cast:
Steven Seagal
Michael Jai White
Ron Smoorenburg
Plot:
Two American expatriates, Jack and Sam, unwittingly steal a drug lord's money when they rob a series of banks in Southeast Asia and become the target of the gang's vengeance. When Sam is killed, Jack turns to the love of his life, Pom, and the couple becomes a modern-day Bonnie and Clyde that takes the fight to the gang.
Release:
Spring 2016
http://www.filmfestivals.com/blog/c...tion_starring_steven_seagal_from_screen_media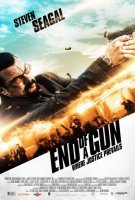 END OF A GUN
Director:
Keoni Waxman
Cast:
Steven Seagal
Jade Ewen
Florin Piersic Jr.
Plot:
Seagal will play an ex-ATF agent who comes across a woman being beaten by her boyfriend in a mall parking lot. He's forced to kill the assailant and finds himself facing possible criminal charges and an offer from the woman to help her steal $2 million hidden in the trunk of her boyfriend's car in the police impound lot.
Release:
Fall 2016
Just found this, I guess this is new:
http://www.cinando.com/DefaultController.aspx?PageId=FicheFilm&IdC=26349&IdF=218184
Seagal is mentioned on the teaser poster. Also he is listed as an actor if you try it with this link:
http://www.cinando.com/DefaultController.aspx?PageId=CastLink&IdP=106989
Maybe this is the big movie they will make later this year?
How...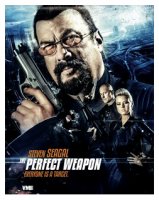 THE PERFECT WEAPON
Director:
Matthias Titus Paar
Cast:
Johnny Messner
Steven Seagal
Vernon Wells
Sasha Jackson
Plot:
In a not too distant future, a totalitarian state secret government organization run by The Director (Steven Seagal) controls all aspects of life. All "enemies of the state" are dealt with in the harshest way and most of them are executed by a secret organization's operatives and assassins. The best operative is code-named Condor (Johnny Messner) – an elite agent and hit man for the government. However, in his latest assignment he fails to kill an opposition leader and finds himself on the run from the very same government agency that he works for. This sets in motion a chain of events with unforeseen consequences for all involved. CONDOR just might survive the hunt by the all powerful government organization and the betrayals by so-called allies as he is THE PERFECT WEAPON....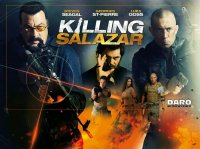 KILLING SALAZAR
Director
: Keoni Waxman
Cast
:
Steven Seagal
Luke Goss
Georges St-Pierre
Martine Argent
Plot:
An elite team of DEA agents are assigned to protect a dangerous drug lord and take refuge in a luxury hotel while they await extraction. They soon find themselves at the center of an ambush as the drug lord's former associates launch an explosive assault on the hotel.
Release:
Spring 2016