This site uses cookies. By continuing to use this site, you are agreeing to our use of cookies.

Learn More.
Unofficial Steven Seagal
ATTRITION (filming in July 2017)
When a Thai girl with mythical powers goes missing, Axe and his old team unite in attempts to bring her back.

Cast: Steven Seagal, Tiger Chen, Louis Fan, Kang Yu
Director: Matthieu Weschler
Producer: Bey Logan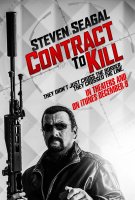 Feature - Action
Release: December 9 2016 ( VOD and Limited Theatre Release)
Actors: Steven Seagal; Russell Wong; Jemma Dallender
Director: Keoni Waxman
Synopsis:
Special Agent John Harmon is called back into action when the CIA stumbles upon evidence that a dangerous group of extremists is planning to join forces with a drug cartel. He assembles a high tech team of operatives and devises a daring operation to turn the two groups against each other in an explosive confrontation.
Guys,
I had a chat with Keoni Waxman and he confirmed this:
I'm about to start our next Seagal film in about a week. It's set in Mexico and Istanbul and at the moment it's called 'Contract to Kill'. Getting excited about it - Steven's co-star is Russell Wong and we are working with Ron Balicki again so look for some cool knife fights. We've also made a few changes in our approach to the films so I...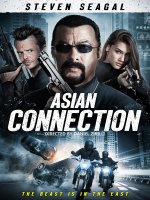 THE ASIAN CONNECTION
Director:
Daniel Zirilli
Cast:
Steven Seagal
Michael Jai White
Ron Smoorenburg
Plot:
Two American expatriates, Jack and Sam, unwittingly steal a drug lord's money when they rob a series of banks in Southeast Asia and become the target of the gang's vengeance. When Sam is killed, Jack turns to the love of his life, Pom, and the couple becomes a modern-day Bonnie and Clyde that takes the fight to the gang.
Release:
Spring 2016
http://www.filmfestivals.com/blog/c...tion_starring_steven_seagal_from_screen_media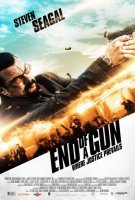 END OF A GUN
Director:
Keoni Waxman
Cast:
Steven Seagal
Jade Ewen
Florin Piersic Jr.
Plot:
Seagal will play an ex-ATF agent who comes across a woman being beaten by her boyfriend in a mall parking lot. He's forced to kill the assailant and finds himself facing possible criminal charges and an offer from the woman to help her steal $2 million hidden in the trunk of her boyfriend's car in the police impound lot.
Release:
Fall 2016
Just found this, I guess this is new:
http://www.cinando.com/DefaultController.aspx?PageId=FicheFilm&IdC=26349&IdF=218184
Seagal is mentioned on the teaser poster. Also he is listed as an actor if you try it with this link:
http://www.cinando.com/DefaultController.aspx?PageId=CastLink&IdP=106989
Maybe this is the big movie they will make later this year?
How...