This site uses cookies. By continuing to use this site, you are agreeing to our use of cookies.

Learn More.
Unofficial Steven Seagal
Finally, and in my opinion it looks really good

http://www.voltagepictures.com/details.aspx?ProjectId=a49c05af-1b3c-44aa-5c0d-b827c350ce08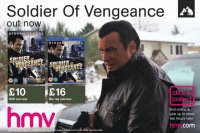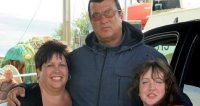 Barbara Crowley!!!

Yes our Barbara won the trip to meet Steven in Vancouver and she's taking me photomouse14 with her. I just love her for taking me. We are both sooooo excited!!
It has been announced that the second season of True Justice will also be shown on Reelz network. Also it looks like they are getting good viewing figures for the show too.
See the Wiki for some new True Justice promotional clips including a Steven Seagal interview and also a behind the scenes movie.
Promotional Material
Interview On Jimmy Kimmel:
Steven Seagal Talks To Reelz:
The Man Behind The Badge (Interview):
MUSIC
Of Steven Seagal (Interview also contains clips from his concert that was filmed):
Behind The Scenes:
Reelz TELEVISION Promotional Clips:
Hard Sell:
Weapons:
Bullet: