This site uses cookies. By continuing to use this site, you are agreeing to our use of cookies.

Learn More.
Unofficial Steven Seagal


Action legend Steven Seagal headlines this explosive thriller that pits U.S. forces against an Eastern European drug cartel. When crime boss Salazar turns informant, U.S. Marshal Jensen (Luke Goss, Blade II) and his team must guard their luxury-hotel safe house. But as cartel underboss Sinclaire (UFC fighter Georges St. Pierre) and his hit squads descend to murder Salazar, the situation explodes, enraging Agent Harrison (Seagal), who will stop at nothing to root out the mole that compromised the operation.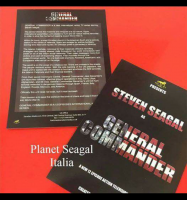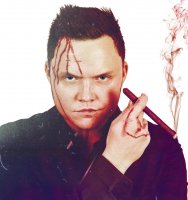 Hi everyone,

I did an exclusive interview with the director of The Perfect Weapon, Matthias Titus Paar. Read the result below!!! Thank you Mr. Paar for willing to do this interview for us!!

1. Can you tell something about yourself? How did you become involved in the movie business?
Hey guys, I´m from Sweden, at a young age I started watching the cool 80´s movies with Arnold, Van Dame and Seagal and had a dream of one day doing that myself. At the age of 15 I made my first feature in 1999. Since then I have done about 7 features, 40 short film, probably 500 commercials and tons of music videos. I live and breath film.

2. First you made some movies in Sweden. How did you get involved in the making of The Perfect Weapon?
The short story was that I was involved with the guys Producing The Perfect Weapon a few year before and pushing my own projects. Then I made my Fantasy LEGEND OF DARK RIDER. That was enough for them to bring me to Hollywood and then asked if I wanted...