Well-Known Member
Staff member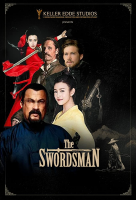 Finally, a new project?
This was recently added to Seagals film list on imdb:
https://www.imdb.com/title/tt12163920/
Set in the 1800s, a Master Swordsman seeking to leave his life of bloodshed in the past, is pursued by assassins looking to kill him and the love of his life.
Apparantly, this could be a movie Seagal wants to make since a long time? It was briefly mentioned in this forum earlier:
http://www.steven-seagal.net/xen/index.php?threads/seagal-on-attack-of-the-show.10178/#post-198715
http://www.steven-seagal.net/xen/in...2017-release-sept-14.17141/page-5#post-226344
Maybe Mathieu Weschler could return to direct this movie if he's available?
Last edited by a moderator: